Emergency Lockout Service Cleveland, OH - Neighborhood Locksmith Store
Here at Neighborhood Locksmith Store, we focus on providing 24-hour emergency locksmith services to our clients, anytime they need it. We operate 24 hours 7 days a week, solving all your locksmith needs in the Cleveland area. Being a true emergency locksmith service agency, we have a vast team of technicians standing by to respond to any emergency call at once. Right from working with basic lock repairs to helping you deal with everyday home security issues, Neighborhood Locksmith Store is the one-stop shop for all your lock & locksmith needs.
Neighborhood Locksmith Store thoroughly trains its personnel to take care of any locksmith-related issue that you might have. We handle everything from the average run-of-the-mill door unlocking and lock repairs, all the way up to installing high-security locks and security systems. The use of the latest locksmith tools and extensive training enables us to deliver top-notch lock & locksmith services.
We've earned a glowing reputation for providing excellent services and have become a trusted name in and around Cleveland. Our experienced locksmiths are obliged to serving you seven days a week; including nights, holidays and weekends. The staff at Neighborhood Locksmith Store operates out of fully-equipped, mobile locksmith centers, and this means that not only can they get to your problem quickly, at any time of the day or night; they can also use state-of-the-art tools and techniques in the industry to fix your locksmith issues right up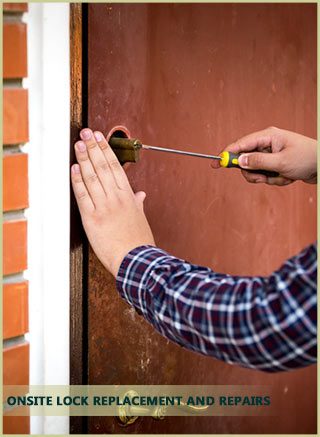 Our emergency locksmith services include:
Unbeatable 24/7 locksmith service
Guaranteed quick fixes during emergencies in under 15-minutes
Zero added costs for emergency locksmith services
Prompt solution to all types of emergency lockouts
Emergency opening of doors, cabinets, windows, mailbox etc
Onsite lock replacement and repairs
Broken key extraction
Door unlock services
Inexpensive ignition repairs on location
All types of locks rekeying
High-security lock system setup and repairs
Overnight emergency locks replacement
Car and trunk lockouts
Provision for high security keys anytime
Transponder car key duplication
Non-functional Access Control System repairs
And more
Besides offering a range of emergency lock & locksmith services, we also address any security issues you might have at any point of time. At Neighborhood Locksmith Store, we understand that a weakened lock or a missing key can make your premises or vehicle vulnerable to external risks. Whether you've just endured a break-in or want to prevent one, or are worried that your locking systems have become outdated, give us a call. With an aim to put your security fears to rest, feel safe in your home or business, by turning to us for locksmith services. Our emergency response team will at once arrive on site and implement remedial measures such as locks replacement or installation of smart locks to keep your property protected at all times.
Our prompt response and affordable locksmith prices makes us the company that most residents and businesses in Cleveland, OH area turn to! Experience our top-notch service for yourself – call us when you're caught up in an emergency for swift resolution!
Lock Repair
When locks break, it can quickly turn into a serious matter and leave your home or business inaccessible. Even the most damaged locks are no match for us. Lock replacements are much more expensive. We can perform effective lock repairs, rather than replace them entirely, and this saves you down-time and also money. Call on us and we can bring a permanent end to your locksmith issues with our services. If your lock is irreparable, we at Neighborhood Locksmith Store will repair it on site!