Key Broke In Lock
Cleveland, OH – Neighborhood Locksmith Store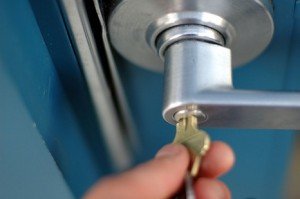 With time and usage, every object of utility gets worn out. Although keys may appear to be a tiny element of the locking system, it acts as the hub of security. Constant usage and exposure to the moisture in air can cause the keys to get rusted and eventually will lead them to snap off. Breaking or crumbling of keys isn't a rarity, and can be fixed quite easily. But what if the key broke in lock? Things get slightly complicated in such cases as you wouldn't be able to operate the door even if you have got a spare key. Don't fret over it and try something unprofessional by yourself. Just give Neighborhood Locksmith Store a call during such moments and we will be quick to respond within the Cleveland, OH area.
Why does a key break?
Keys could be built in the most refined and advanced manner. No matter how good, time surely takes its toll on them. The topmost two reasons as to why key breaks in the lock are:
1 'The Weak Points' of a key
The structure of a key is intricate and precise. But when deep cuts and grooves are formed within it, the appearance of 'weak points' becomes quite apparent. Eventually, these points crack and the keys would snap off.
2 L ight-weight materials usage
If you got your keys from a general hardware store, then it is likely that you have been provided with a low-quality key that had made use of light-weight material. This leads to formation of cracks and the key eventually goes out of shape and snaps off.
Key trouble? Call in the experts
You can't really do much if your key broke in lock. Trying to delve into the intricacies of lock and prying them open doesn't work at all. In fact, they would do more harm than good. While it may seem to be complicated to you, it is not as much of a hassle to experts. If you want to get the broken pieces of your key from the lock, then hire a professional from Neighborhood Locksmith Store to retrieve them.
Why Neighborhood Locksmith Store above all?
Locks are a delicate object of security. In the process of retrieving the broken parts of key, many amateur locksmiths may end up damaging your locks extensively. Our locksmith are professionals who pay utmost attention to details and perform key retrieval services in the most refined manner. They can also craft a new set of keys to get the locks opening and shutting in no time!
Did your key break in the lock? Then call Neighborhood Locksmith Store at 216-654-9508 today!